At Kre8tive Communications we are...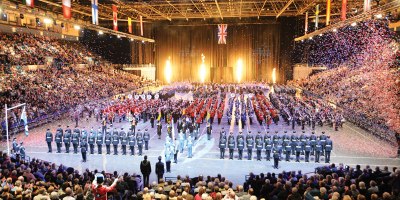 Supporting the Birmingham International Tattoo
One of our largest events each year is the Birmingham International Tattoo where over 1,200 performers come together in a spectacle of pomp and pageantry. We provide Maestro Music International with marketing and logistics support to help publicise this great event that has raised over £125,000 for forces and other charities.
Find out more >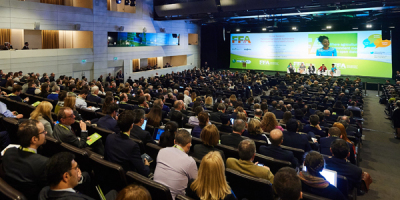 Supporting the Forum for the Future of Agriculture
At Kre8tive Communications we are proud to be part of the team supporting the organization of the Forum for the Future of Agriculture held in Brussels each year. Members of our team work with the organisers throughout the year on a wide range of communication support activities in the to help make sure the event runs smoothly.
Find out more >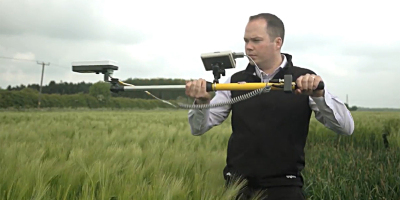 We helped world leading agribusiness Syngenta to create a short two minute video about their use of drones and other modern technology and how data from the field is being used to help better understand plants. You can view the final video that was used on the Syngenta YouTube channel.  Find out more >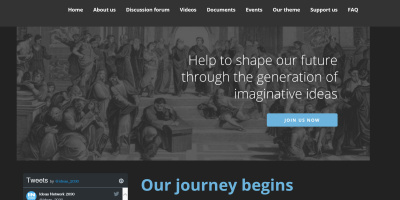 Supporting the Ideas Network 2030
When the newly established Ideas Network 2030 wanted help creating a web presence and supporting branded materials that reflected their chosen theme, based on the School of Athens, we created a unique look for them. We also helped them with the organisation of several prestigious events, designing all supporting materials, plus creating videos and photos from the events.  Find out more >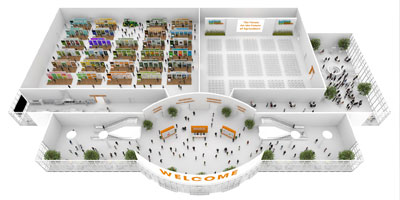 Building a virtual venue
To ensure the continuity of the Forum for the Future of Agriculture during Covid, we created an online virtual platform to continue to deliver online events during 2020, 2021 and hybrid events in 2022. The virtual venue included an interactive exhibition area with multiple stands, a live auditorium, welcome lobby and a lounge where participants could chat live during the events.  Find out more >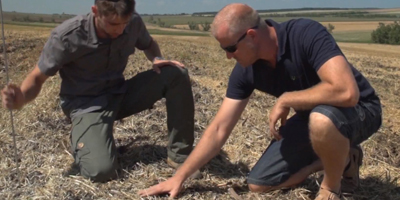 Communicating the benefits of conservation agriculture
In Hungary, the combination of record-setting rains and severe droughts had growers looking for ways to protect their soil. Too much rain can wash it away, too little can dry it out, making it susceptible to erosion. We created a video to highlight the benefits of conservation agriculture from a farmer's viewpoint.  Find out more >
Highlighting flower varieties
We are often asked to provide solutions that help our clients project their brands and a good example of this was a recent piece of work to create some field boards highlighting 24 different varieties of flowers for a planted area. We worked with one of our preferred suppliers to create a solution that looked good, is easy to maintain, durable and cost-effective.  Find out more >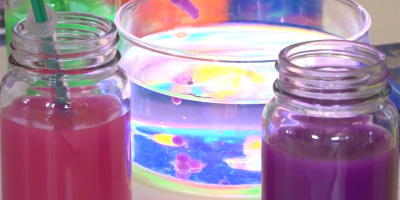 Celebrating 90 years of cutting-edge innovation
When Syngenta's Jealott's Hill International Research Centre celebrated 90 years of cutting-edge innovation that helps farmers feed the world sustainably we were on hand to help them record the occasion in a short video. The biggest challenge was fitting everything into the 2 minutes 20 seconds needed for Twitter.  Find out more >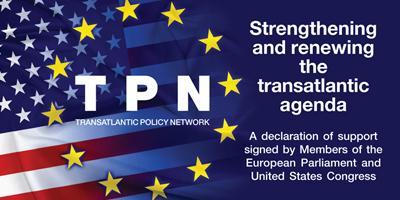 Branding the TransAtlantic Policy Network
When the TransAtlantic Policy Network (TPN) wanted to rebrand they came to us and we developed a new look and feel incorporating the EU and US flags and a strong colour scheme. We then applied the new branding across a wide range of items to ensure they projected a consistent presence in all their materials.  Find out more >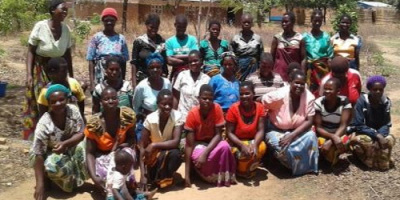 Giving a helping hand to smallholder farmers
At Kre8tive Communications we strongly support the need to encourage smallholders around the world to farm more effectively to help solve the world's need for high quality food in a sustainable way and allow communities to help themselves through more productive agriculture. Since 2014, we have supported 40 individuals and groups through Lendwithcare.  Find out more >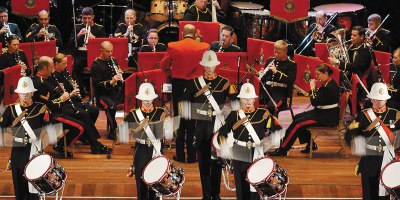 Marching in step with the Royal Marines
Each Christmas the world famous Band of Her Majesty's Royal Marines perform a series of Christmas Spectacular concerts and at Kre8tive Communications we create the marketing materials to ensure that everyone knows about these fantastic concerts. We produce everything from leaflets to posters and even the special souvenir programme that is used on the night.  Find out more >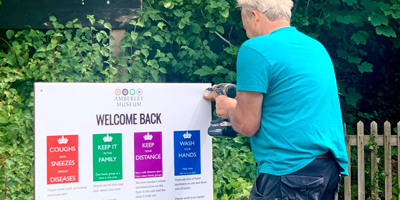 Supporting Amberley Museum
When our local open-air museum needed a video to inform their members and the public of new procedures for reopening after Covid-19 we were happy to help. The challenge was to fit the information into a video of less than 2 minutes and 20 seconds for social media use. We are also working with the museum team to develop a 10-minute tour video to encourage visitors back. Find out more >
These are just a few examples of the work we do to support the Communications needs of our clients.